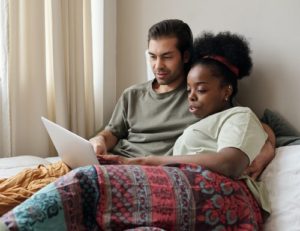 For future parents/parents of small babies
Friday, 30 April 2021 06:00 pm
Saturday, 15 May 2021 10:00 am
Friday, 11 June 2021 06:00 pm
Saturday, 10 July 2021 10:00 am
You are not born a parent
A workshop about parenthood in order to make future parents sensitive to their new role. We give them a place to exchange their own ideas about: – How to educate a child – the conditions that the baby needs to grow well – the roles of both fathers and mothers, their resources and competences – the parental couple, a new challenge – how to manage everyday life with the baby.
For all interested parents
Tuesday, 20 April 2021 06:00 pm
Parental Burn-out: what is it and how can you avoid it?
During this evening we discuss the challenges of parenting today. What is burn-out in general and specifically parental burn-out? How does it manifest itself and how can it be prevented or even overcome? What are the consequences of parental burn-out? This evening is for everyone interested in this subject.
Monday, 10 May 2021 06:00 pm / Tuesday, 29 June 2021 06:00 pm
Sleep baby sleep. When children steal their parents' sleep
Do babies have to sleep in their own bed? Or sleeping with the parents? How long do children sleep? What to do when the child cries during the night? Or doesn't even want to go to bed. We will discuss the importance of sleep in general, the development of sleep during the first years and describe different sleep disorders. There will be plenty of room for discussion and questions.
Monday, 28 June 2021 06:00 pm
Autonomy in early childhood education from 0-3 years
The development of autonomy is an important goal in education, but also a considerable challenge.
At what age is my child able to « do on his own »? What can I expect from him? How can I support my child in developing independence? How do I know if I am asking too much?
All these courses are free of charge.
Sign-up via an email to: eltereschoul@kannerschlass.lu
Please indicate the date and the name of the conference.
Complete ONLINE-program is available under: www.kannerschlass.lu